Press Release: LintraMax Wins MSC APICTA Award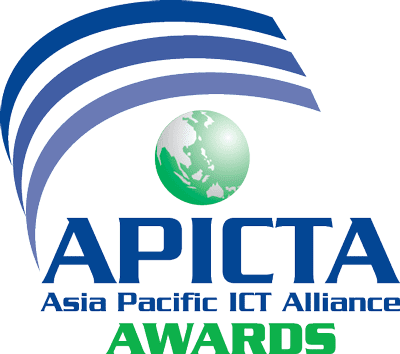 Petaling Jaya, October 15, 2017: LintraMax today announced its stellar win at the PIKOM ICT Awards Night & Gala Dinner 2017. Held in KL Convention Centre on Oct 13 2017, this Awards programme is an annual event that aims to celebrate outstanding achievements of individuals, students, entrepreneurs, SMEs and organisations with operations in Malaysia who have contributed to the development of the MSC Malaysia initiatives or in building applications and services for the benefit of Malaysia.
It recognises creativity, innovation, and excellence in Malaysian ICT. This Awards programme also provides an opportunity and an ideal environment for individuals and companies to gain local, regional and international exposure through on-going promotional activities, and through participation at the international Asia Pacific ICT Alliance Awards (APICTA).
LintraMax's cloud-based solution, Quarto, was highlighted as being a growing digital plantation management software that aims to help players in the oil palm industry automate and boost workplace operations, from estates to mills and plantation head offices. Combining digital technology and modern, state-of-the-art capabilities, Quarto also specialises in rubber and other crops.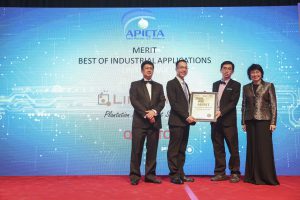 LintraMax software consultants, Mr. Chong Yong Khong and Mr. Chaw Meng Fei receiving the award on behalf of LintraMax.
About LintraMax
Headquartered in Petaling Jaya, Selangor, LintraMax is a software company specialising in plantation management, particularly serving the palm oil industry of Malaysia and Indonesia and rapidly expanding its Quarto product set with Quarto Connect, Quarto HR, and Quarto View for better mobility and improved efficiency.