Government Pushes for Smart Manufacturing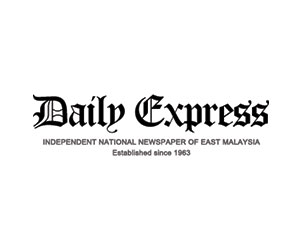 Quarto Connect was featured in Daily Express Online, Sabah's Leading News Portal!
Credits: Hayati Dzulkifli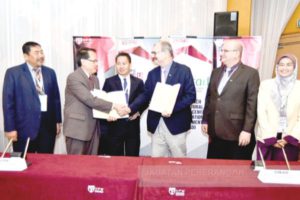 Peter (third left) witnessing the exchange of the MoU between Dr Zulkifli (second left) and Dr Allan (third right) while others look on.
KOTA KINABALU: The State Government is embracing Industrial Revolution 4.0 (IR 4.0) by aggressively promoting automation and smart manufacturing in the downstream activities of oil palm industries, wood-based industry and furniture.
Chief Minister Datuk Seri Mohd Shafie Apdal said the adoption of IR 4.0 in downstream activities will further increase value-added products with less cost, making the products more competitive.
Digitising the palm oil sector, Shafie said is one of the good examples to prove that Sabah is starting to embrace IR 4.0 where a new applications launched by LintraMax (M) Sdn Bhd, Quarto Connect, has been adopted by oil palm planters to streamline work processes at their plantations.
"The application, which runs on mobile devices, functions as a tool for planters to digitally record data of activities on the field and have them stored in a cloud-based system.
This makes it easier for managers at the main office to access field data quickly and at any time. Moreover, with Quarto Connect, planters no longer need to rely on paper-based log books or other manual methods.
Half of the clientele in Malaysia comes from East Malaysia. Approximately 45 per cent of the domestic clients are in Sabah and Sarawak. A total of 154 estates and 25 palm oil mills in Sabah and Sarawak use LintraMax system to manage their operations," he said.
To read more, click here.