The Future of Palm Oil Industry, IPOC Indonesia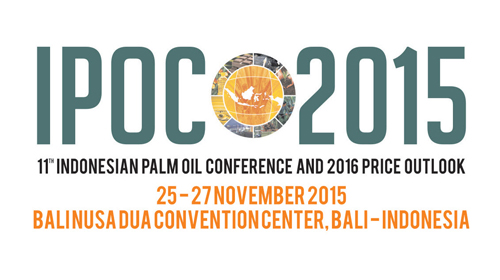 LintraMax Participates in IPOC 2015: The Fund and The Future of Palm Oil Industry, Organised by GAPKI
PETALING JAYA, SELANGOR, 21 December 2015: Indonesian Palm Oil Association or better known as "GAPKI" (Gabungan Pengusaha Kelapa Sawit Indonesia) have organised the 11th Indonesian Palm Oil Conference & 2016 Price Outlook ("IPOC") at Bali, Indonesia. It is an important annual year-end event for global vegetable oil and palm oil stakeholders. LintraMax (M) Sdn Bhd ("LintraMax") was registered as a participating exhibitor for the very first time.
The two (2) days event from 26th to 27th November 2015 with more than one thousand participants with various background and most of them are leaders in the industry. It includes on-going seminars organised specially for personnel involved in the palm oil industry from various countries. This event provides reliable information on palm oil price forecast, market dynamics, and also the latest issues in the industry.
LintraMax has participated as an exhibitor, which showcased LintraMax Plantation Director ("LPD") and LintraMax Mill Director ("LMD"), an integrated estate and palm oil mill management solutions. It was an opportunity for LintraMax in sharing benefits and dynamics of LPD and LMD with the participants and visitors at the booth number 26.
LPD and LMD both are designed and developed to address issues from the ground operation up to specific needs of the estates and palm oil mill management among the integrated management solutions by LintraMax. It provides a complete source of operational data and visibility into the whole estate and palm oil mill operations and processes. 
In enhancing the operations of estates and palm oil mills, these integrated management solutions are built by combining software functionalities with the industry's best practices. The results of this technology enablement are the availability of information for management in managing its estates and palm oil mill operations, safeguarding of assets via strengthening of operational controls, streamlining the report-generating process, and enhancing the decision-making process.
For more information about GAPKI, kindly visit https://gapki.id/.