United Malacca Berhad Selects LintraMax Solution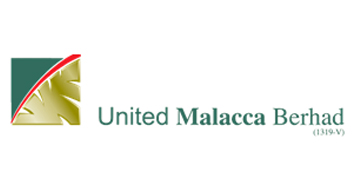 Petaling Jaya, SELANGOR: LintraMax (M) Sdn Bhd ("LintraMax"), a leading plantation management software solutions provider, announced today that United Malacca Berhad (UMB), has selected LintraMax as their enterprise plantation management system for all of the Company's estates, mills and head office operations in Peninsular Malaysia and Sabah.
LintraMax's industry leading plantation management solutions are designed to automate plantation operational processes to enhance efficiency, improve control and streamline costs by providing management team actionable insights into operation, production and expenditures easily and quickly. Besides oil palm, LintraMax's plantation management solutions also support coconut, rubber, tea and other crops.
About UMB
United Malacca Berhad (UMB), formerly known as The United Malacca Rubber Estates Ltd was incorporated on 27 April 1910. Led by its Chairman Tun Tan Cheng Lock, one of the founding fathers of modern Malaysia, the company started with 186 hectares of rubber plantation land located in Malacca.
United Malacca Berhad is listed on the Main Board of Bursa Malaysia Securities Berhad. The Company began diversifying into palm oil plantations in 1970 and today has some 24,000 hectares of oil palm plantations in Sabah, Pahang, Negeri Sembilan, Malacca, and Johor.