MPOB International Palm Oil Congress (PIPOC)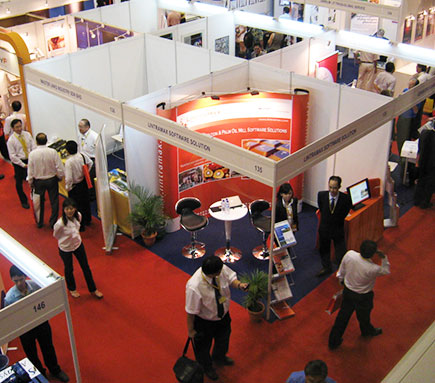 LintraMax to Showcase Latest Plantation Management Solution at PIPOC 2009
Kuala Lumpur, MALAYSIA, (October 9, 2009) – International Palm Oil Congress is a premier, biennial event organised by the Malaysian Palm Oil Board (MPOB). This year's theme "Balancing Ecologics with Economics" will focus on palm oil as a major force in the oils and fats marketplace and on environmental conservation.
Industry leaders and renowned speakers will address latest issues, technology advances and industry trends in the industry. This event is an excellent platform for networking and to explore the latest technology innovations and improvements in the industry. LintraMax will showcase its latest plantation management software solution at booth number 135.
PIPOC 2009 will have five concurrent conferences:
Agriculture, Biotechnology & Sustainability Conference
Chemistry, Processing Technology & Bio-energy Conference
Oleo & Specialty Chemicals Conference
Food, Lifestyle & Health Conference
Global Economics & Marketing Conference
For more information about PIPOC 2009 and MPOB, visit www.mpob.gov.my. For more information on the full suite of LintraMax solutions, go to the LintraMax Solutions page.