Quarto View: Plantation performance metrics on the go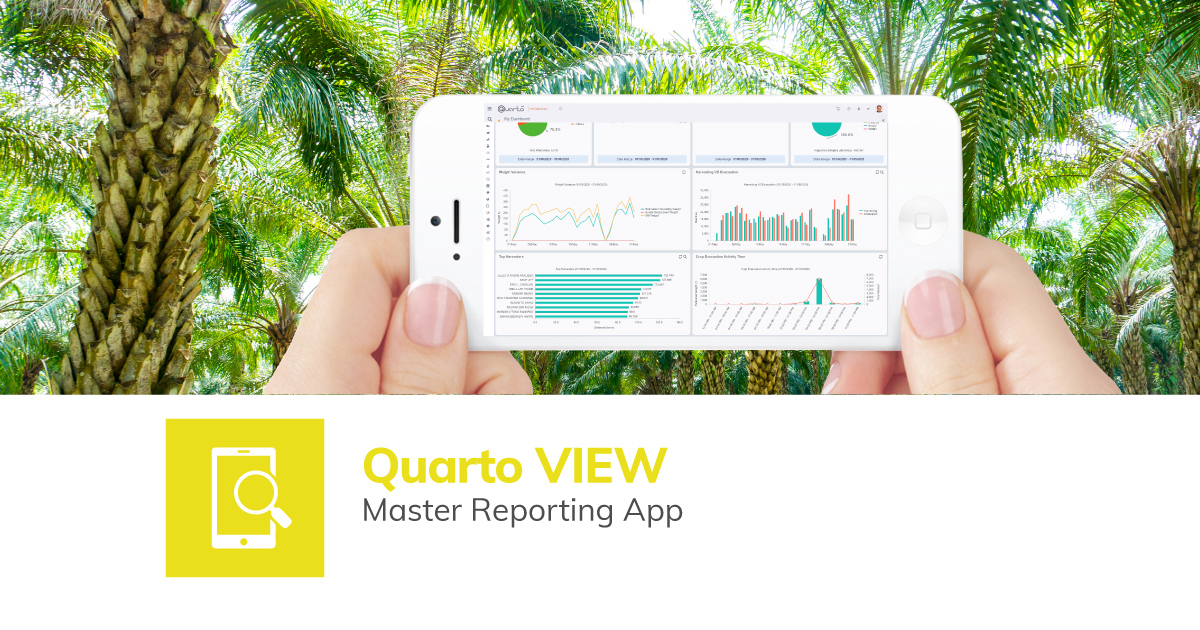 The Quarto View app is designed for managers on the go to keep tabs of estate running costs and performance indicators. It also lets you respond quickly to requests, and automatically conveys your decision to the relevant staff. Quarto View greatly improves operational visibility while working remotely during the MCO. 
What is Quarto View, and why should you install it? Here are 4 benefits you get from having this app with you. 
Powerful 
insights
Firstly, Quarto View gives immediate access to an overview of your plantation's operations though easily readable graphs and charts. These include monthly yields and operating costs, aggregated cost per tonne, expenditure over a specified period, or yields/cost per hectare. 
Efficient data
Quarto View lets you filter data by operating units or fiscal year to view specific information. With both current and past data readily available, you can also determine factors such as annual or monthly yields comparisons, or changes to expenses. 
Effective decision-making
Quarto View notifies you of pending requests in near real-time. This allows you to respond promptly, instead of waiting possibly days to weeks for paperwork to reach you. 
What if you receive a request to purchase spare parts for vehicle maintenance with the details and quoted cost in your Quarto View display? Simply tap to approve or reject the request. Quarto View also automatically notifies other persons-in-charge for requests that need multiple levels of approval. 
It's complimentary, and complements your Quarto experience
Quarto View is free on Google Play Store, Apple App Store and HUAWEI AppGallery. As an existing Quarto user, you only need to sign in to View using your existing Quarto login. Although the MCO has presented new challenges to your business, Quarto View can keep you connected to the heart of your operations.
Make better decisions with near real-time key performance reports on your agriculture business through Quarto View. Enquire today for a free presentation.