POMREQ Keeps Oil Palm Industry Players on Track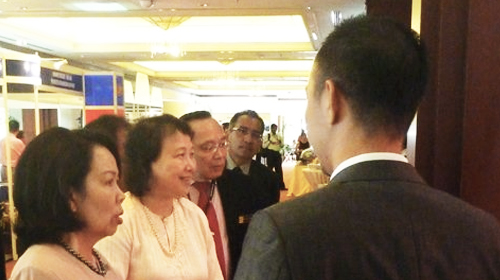 A series of sharing sessions by industry players and technology providers on their experiences and presentations
Petaling Jaya, SELANGOR (30 November 2012) – The 2012 National Seminar on Palm Oil Milling, Refining, Environment and Quality ("POMREQ") held from 27 to 28 November 2012 at Magellan Sutera Harbour Resort, Kota Kinabalu, Sabah has ended after a series of sharing sessions by industry players and technology providers on their experiences and presentations respectively.
Organised by the Malaysian Palm Oil Board, this biennial seminar is one of the many regular seminars to keep the industry on track with latest developments relating to the oil palm industry. Simultaneously, an exhibition was held during this two-day seminar and LintraMax (M) Sdn Bhd ("LintraMax"), a leading plantation and palm oil mill management solutions specialist, has participated as an exhibitor, which showcased LintraMax Mill Director ("LMD"), an integrated palm oil mill management solution.
It was an opportunity for LintraMax in sharing the benefits and dynamics of LMD with the participants and visitors to their booth (Booth No. 8) as well as receiving feedback and referrals from existing clients. LMD is designed and developed to address issues from the ground operation up to specific needs of the palm oil mill management among the integrated management solutions by LintraMax. It provides a complete source of operational data and visibility into the whole palm oil mill processes.
In enhancing the operations of estates and palm oil mills, these integrated management solutions are built by combining software functionalities with the industry's best practices. The results of this technology enablement are the availability of information for management in managing its estate and palm oil mill operations, safeguarding of assets via the strengthen operational controls, streamlining reports generating process and enhancing the decision-making process.