Quarto Palm Oil Mill: Simplify Mill Management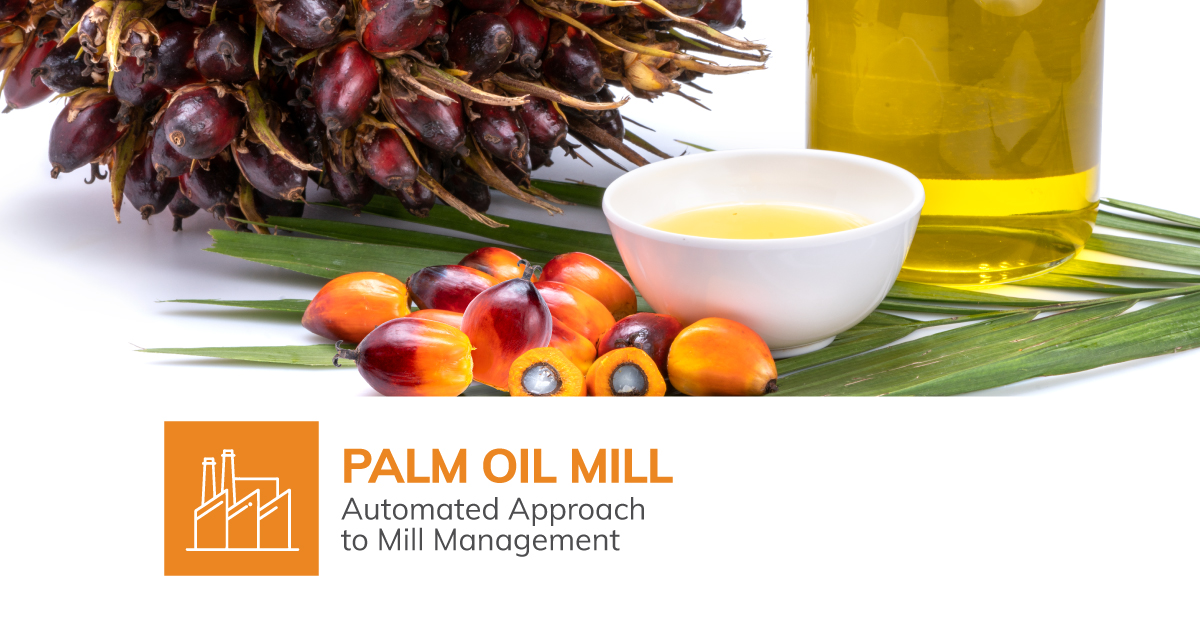 A palm oil mill is the central hub to produce crude palm oil or extract palm kernels for further refining. As the recipient of palm fruits from numerous sources from surrounding estates, then the first step in a long logistical chain downstream, a mill has many moving parts and operational challenges.  
Quarto Palm Oil Mill is a digital system catering specifically for mill management, to automate common tasks and improve workflow. Here are some benefits Quarto Palm Oil Mill offers:
Systematic FFB grading 
Every consignment of fresh fruit bunch (FFB) to your mill is captured in the system FFBs are sorted into various categories based on their condition, then saved in-system with the reference document numbers and supplier information. Mills can enjoy accurate and dispute-free payments to suppliers with clear records of each fruit bunch condition received at the mill. 
CPO quality control
Quarto Palm Oil Mill is built to track daily CPO production grade and FFB usage in milling. Beyond ensuring quality control with the supporting laboratory testing records, Quarto's daily production reports can determine with precision CPO production versus oil loss ratio.  
Contract fulfillment management
The system manages all your sales allocations and delivery orders in accordance with your contracts. It also supports despatches from multiple mills to fulfill a contract while allowing for the necessary stock balance migrations and adjustments.
For simplified payment calculations, the system automatically separates payouts based on whether suppliers are MSPO or RSPO certified and generates the necessary documents for billing. 
Secure, simplified weighbridge transactions
Once you register drivers and lorries per consignment into the system, you gain operational traceability of FFB back to its originating estate. If the surrounding estates link their Quarto Estate data with the mill's Quarto records, the benefits are further enhanced. 
Users can now cross check the vehicle's weight at the estate with the mill weighbridge records. In addition, the simplified digital data entry improves processing time per despatch to reduce bottlenecks, allowing mills to handle more consignments per day.  
Future proofing mill operations
Quarto can monitor mill machinery operational performance and provide data-driven insights. Beyond measuring production outputs and waste effluents, having records of machine running hours also allows managers to schedule preventive maintenance downtimes accordingly, with least impact to production.
Machinery usage is also recorded in daily reporting for better preventive maintenance scheduling and minimal production disruption. 
Low investment, high ROI
Quarto Palm Oil Mill is entirely cloud-based. Any modern laptop or smart device and Internet connection is all you need to start automating and streamlining your mill's operations. Better yet, Quarto supports 100% remote deployment, so you can start using Quarto in as quickly as 30 days and receive free updates throughout your usage duration. 
Let Quarto Palm Oil Mill be your trusted digital partner in mill operations management. Schedule a free appointment with us now.