How can cloud technology help SME businesses and enterprises?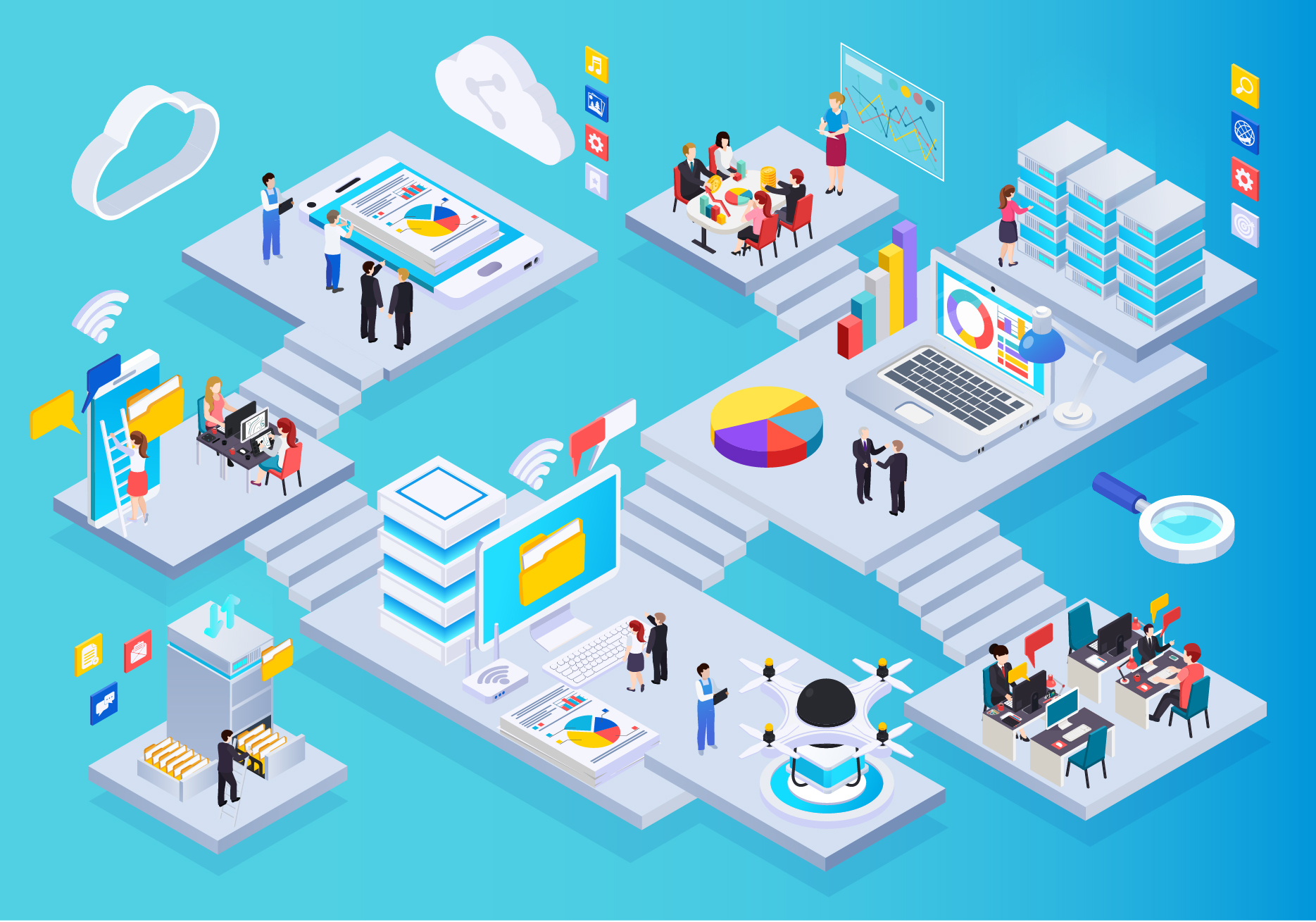 Last week, we saw how cloud technology is part of our daily lives. But the applications go beyond personal use. Cloud technology also benefits businesses, whether SMEs or large-scale enterprises. What are the advantages of cloud technology for business use?
1) Fast deployment
and update
Only a few years ago, each workplace computer had its own productivity software installed. It was a time consuming and costly process to get a PC set up the first time. To make large scale installations or updates across the network, you'd need a dedicated IT team and several hours of downtime. Today's cloud software can operate from most web browsers, and updates happen automatically.
2) More secure
App-based software installed from Windows, Apple or Google Play stores aren't just easier, but safer too. No more worries about viruses and trojans from untrusted sites and infected USB drives.
3) Less Capital Expenditure
Dedicated enterprise systems used to require an entire server and supporting network hardware. On top of that, you'd also need a dedicated IT team maintaining it. So it can get pretty expensive in initial investment and maintenance costs. Now with cloud-based systems, an external team of IT experts can monitor your system 24/7.
4) Powerful Software as a Service (SaaS)
Browser-based cloud systems has transformed productivity. Tasks like managing HR and payroll or monitoring a farm that previously required dedicated software can now be done from browser or app-based solutions.
5) Productivity tools without Internet connection
Initially, cloud-based solutions required persistent online connection. Now however, many apps allow offline working. So when when network connection is available, it automatically syncs your work with the cloud. This brings new possibilities to remote working, especially outside of urban areas.
6) Pay-as-you-need model
Cloud-based software are flexible and scalable. Before this, you had to pay a flat rate for software. This can lead to overpaying for unused features. Now however, a basic subscription (which can even be free) is enough for most SMEs. As your business grows, you can upgrade your subscription in stages to have more features without being billed for the ones you don't need.
Quarto is a cloud-based SaaS that offers all of the above benefits and more for agriculture businesses.
Let's have a chat
about how Quarto can help you!