The power of financial process automation for plantations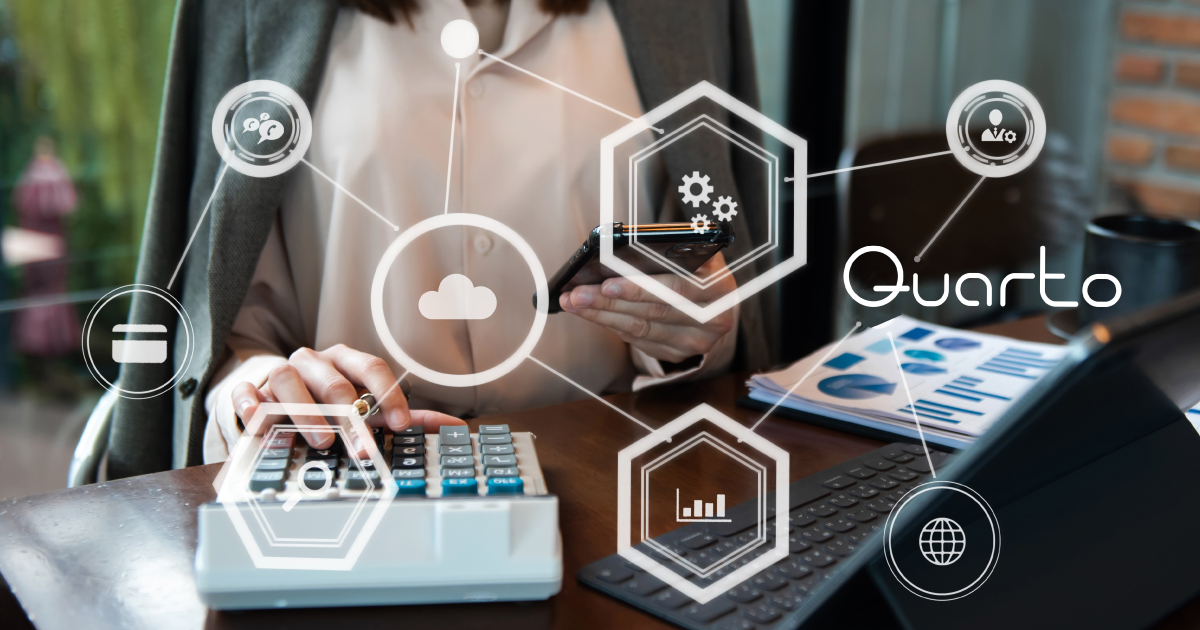 Automation adoption in the agriculture industry is on the rise, largely revolving around production automation which help reduce some workload in the labour-intensive sector. This trend is apparent even closer to home, with agricultural mechanisation currently an ongoing trend in Malaysia.
However, aside from production, automating financial processes is crucial as plantation businesses stand to gain from the numerous benefits. It is also essential for plantations to move from manual financial process towards digitisation to ensure efficiency and boost productivity.
Advantages of financial process automation 
Without a system, estate managers would manually take worker attendance and mark down work completed.  The figures are then passed to the finance clerk. However, the finance clerk may find it challenging to interpret the field manager's handwriting, thus reducing efficiency and causing figures to be susceptible to errors.
With Quarto, field supervisor will input harvesters daily fruit collection via the mobile app, and then sync the data to the central system. Finance team will have access to the figures input via field supervisors without any ambiguity and less risk of errors. This provides seamless flow of information transfer between field managers and finance clerk
In comparison to manually managing field operations including crop harvests, evacuation as well as labour, Quarto help users save time, reduce paperwork, and minimize errors. Quarto provides the ability to automate financial processes such as bulk payments of workers salary and statutory payments. The central collaboration enhances efficiency and improves teamwork. Thanks to a central collaboration platform, being able to work together daily reduces the rush, and potential delays of month-end closing. 
The ability to automate bulk payments is a significant matter. This is because there can be a few hundred employees at an estate comprising largely of field workers to be paid simultaneously and without risks of human error.
"Before we use Quarto, the previous system lacked flexibility, needing more manpower for manual transactions using Excel. With Quarto, we can do our work faster, our checkroll can be done in less than 7 days!"
— Nicholas Y., GAP Oil Mill Sdn Bhd
In addition, the faster data transfer provides access to updated data and operating costs. Management are provided with near to real-time visibility as soon as field supervisors input and sync the data instead of waiting for month end. The process of automating profit and loss reports, balance sheet, and cash flow only requires a one-time configuration on Quarto.
After the initial set up, generating financial statements is as simple as a click of a button. This reduces the time consuming effort of crunching numbers and grants accurate financial reports. Data safety is also ensured to reduce frauds. Information such as who keyed in data, the changes made and the date and time it was made is accessible on the central system.
Efficient and simplified financial processes with Quarto 
Quarto is the ultimate tool that automates every aspect of accounting from wages to journals and financial statements. Quarto incorporates palm oil industry practices, such as wages calculation payment and takes into account piece rate workers and daily rate workers salary calculation. These industry specific calculations will help finance team to work efficiently and reduce the need for manual calculations.
Under payroll are staff with fixed monthly income with roles such as managers, supervisors, engineers, and clerks. While checkroll is utilised for harvesters and general workers. They perform tasks and day-to-day work in the palm oil estate and mills. They are paid either daily under the daily rate system or a monthly salary under the piece rate system.
Furthermore, Quarto's powerful analytics dashboard offer visibility to key financial metrics. This enhancing planning, decision-making, and cost monitoring. A notable mention is Quarto's integration. The software integrates multiple key features into one system.
Without Quarto, plantation businesses may be utilising separate software for accounting, payroll, HR, and inventory. While Quarto help to  streamline all of these functions into an integrated system with other plantation management tools like maps and analytics.
The way forward 
Increase the efficiency of your financial processes by automating with Quarto, from accounting, wage payment, and powerful analytics with easy-to-read key financial metrics for easier planning and budgeting. Gaining an accurate insight into your plantation operations is crucial to effective decision-making for your business.
Contact us to know how you can transform your business with Quarto's all-in-one cloud solution and maximise profitability for your plantation.