Sowing into skills, productivity and technology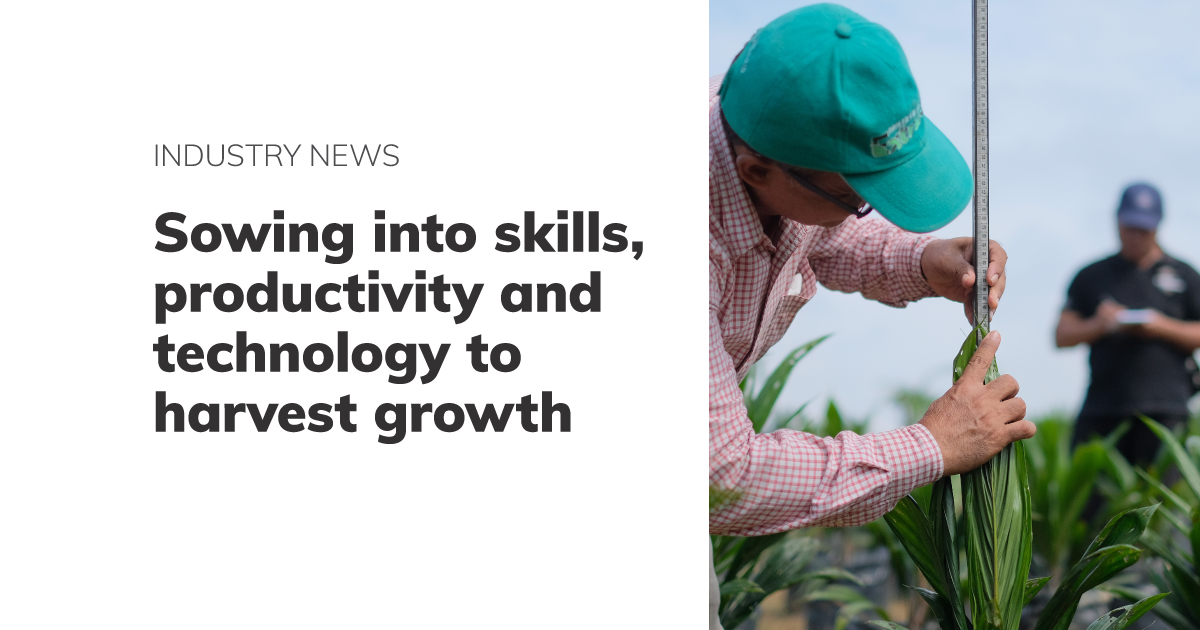 Sowing into skills, productivity and technology to harvest growth
Malaysia's palm oil industry has become overly reliant on foreign workers. says the oil palm sector is comprised of nearly 80% foreign workers in harvesting and field-related work. Over the past year, the industry had lost 25% of potential yields due to labour shortage. If this shortfall further increases by 30%, production outputs will be halved.
Why invest in automation?
A lack of steady investment in skills, productivity and technology slows down industry growth. Recognising this vulnerability, Malaysian Palm Oil Board (MPOB) had called for additional funding into the to encourage estate owners to embrace mechanisation and automation.
Beyond investing in estate machinery and tools, automation also encompasses digitising estate and mill management, which remains heavily reliant on manual calculations and data processing in siloed systems.
A leaner, more effective workforce
Dedicated agriculture management systems such as Quarto by LintraMax automates administrative process across numerous stages of the operational chain. In doing so, oil palm businesses can maintain an optimised and scalable work environment. At the same time, the system overcomes limitations commonly associated with siloed systems. Quarto provides decision makers with near real time, full operational visibility for hectare-by-hectare awareness and responsiveness. With a data-driven, precision agriculture approach, managers can determine where best to assign staff to reduce yields loss.
Quarto is an investment of sowing into skills, productivity and technology for your business' long-term growth. For further information on how Quarto can help your agriculture business, please schedule a free consultation with us.