CPO production sees growth amidst labour shortage, palm oil quality & sustainability concerns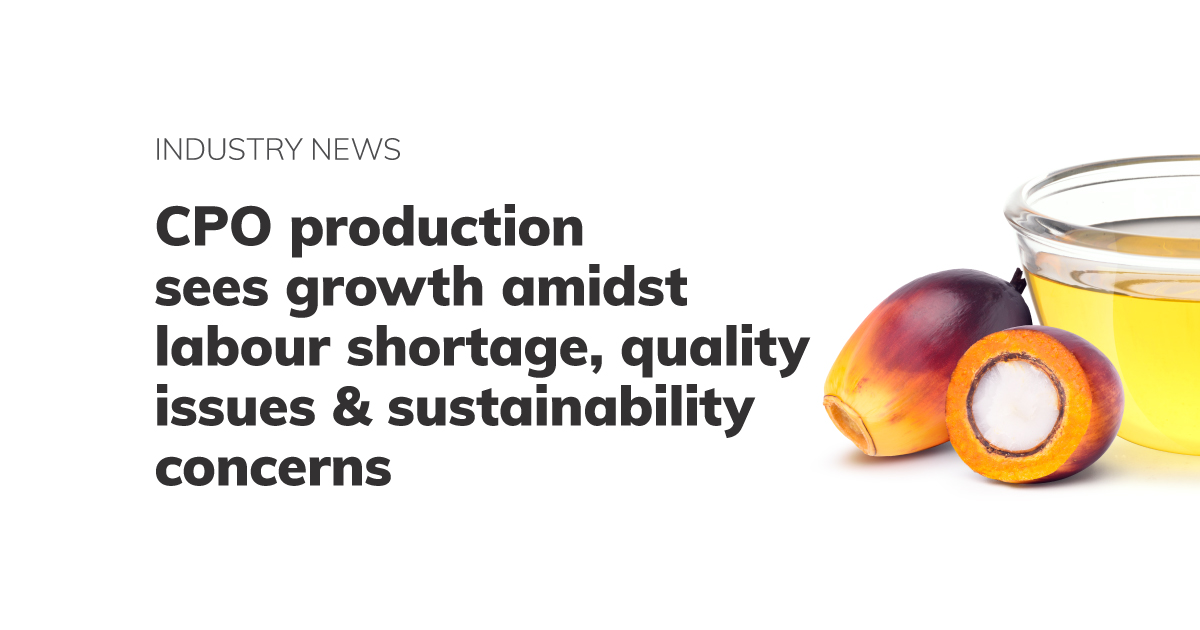 Despite record high CPO prices and rising global demand for Malaysian palm oil, 2021 may be an even more volatile year, warns Sime Darby Oils Managing Director Mohd Haris. The industry faces 3 key challenges, namely labour shortage, and questions regarding palm oil quality and sustainability. This is an issue that the industry needs to rapidly address to remain competitive.
Reducing revenue loss from 
labour
 shortages through efficient work distribution
There is a pressing need to automate the palm industry. Namely, the longstanding and over reliance on foreign labour means high vulnerability to changes in immigration and worker policies. Already the industry had lost 25% in revenue since last July from labour shortages. 
Plantation management systems such as Quarto by LintraMax can promote more efficient labour distribution and task supervision. Equipped with reporting tools that promote near real-time monitoring, estate managers can respond to issues early and efficiently instead of relying on field inspections for situational awareness. 
Remedying inconsistencies with CPO production quality to 
capitalise
 on market 
opportunities
Although crude palm oil (CPO) prices are at its highest ever, decline in CPO quality is a recurring problem for many mills. One major contributing reason is degradation of palm fruits due to late crop harvests and evacuations. 
Besides being able to alleviate this problem from the estate side, mills can also use Quarto to track daily production outputs, FFB consignments and CPO quality. These quality control measures are essential if Malaysia wishes to tap into China's newly opened red palm oil market and beyond. 
Achieving operational traceability to increase downstream 
value
The demand is growing for differentiated, sustainable and traceable palm oil products. Therefore, mills and estates have incentive to meet MSPO and RSPO certification standards. According to Mr. Mohd Haris, downstream players can potentially reap double-digit profit margins catering to the sustainable palm oil products market. 
Traceability in data capture is key in overcoming sustainability concerns. Quarto's automated safeguards ensure all worker management/HR practices are compliant with labour standards. This helps estates, mills, and refineries achieve supply chain traceability in compliance with MSPO/RSPO standards at every step. 
From managing estate labour to palm oil quality in mills while addressing sustainability concerns with traceable data, Quarto is your one-stop solutions platform. Contact us to find out how Quarto can enhance your supply chain operations.