IR 4.0 technology to unlock Food Security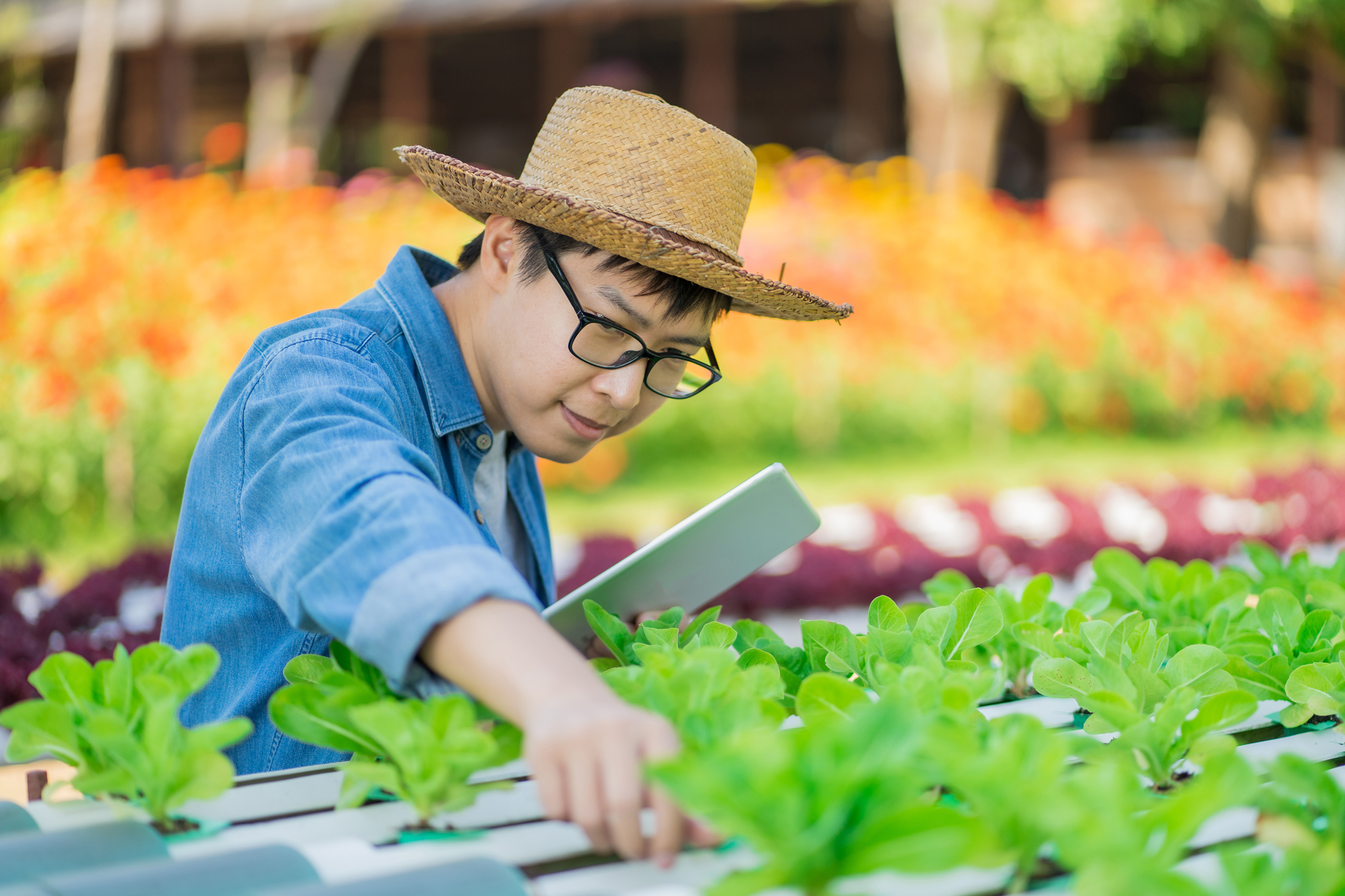 Adoption of IR 4.0 technology is essential especially with an increasing number of countries facing growing levels of acute food insecurity.
20% increase in productivity, quality and income
MDEC's efforts to adopt innovation involving various smart farming activities have proven successful in terms of helping the Government manage food security issues. This includes activities such as fertigation, mist spraying, irrigation and soil monitoring.
It has been observed that agritech increased the productivity, quality and income of small farmers by over 20%. As a result of this, farmers enjoy higher incomes and have successfully brought their produce to market.
Two-acre plot covered in 90 minutes using manual labour, now done in just 3 minutes
Automated fertigation using drip irrigation technique applies water and fertilizers below the leaf and just above the soil to reduce loss of water via evaporation and ensure optimum nutrient uptake. Pesticides (if need be) are also applied using automated sprayers that move throughout the farm on specially designed rails.
These smart farming concepts, combined with IR 4.0 technology, contributes to greater efficiency, where an entire two-acre plot can be covered in about 3 minutes. This would have taken up to 90 minutes if using manual labour.
Small changes for better performance, bigger difference 
While technology may seem like a big leap for an agriculture business, the right steps can bring about big returns. Through investment in new technologies that enables connecting with information, plantation businesses can plant, fertilize, harvest, and sell their produces more effectively.
As more and more people are connecting to mobile networks, integrating with apps that are designed to collect and share agricultural information, our team advocates using data and insights on your plantation as the first move to IR 4.0 technology.
Let's have a chat, and increase your business resilience.