Mill Management Software Solution at POMREQ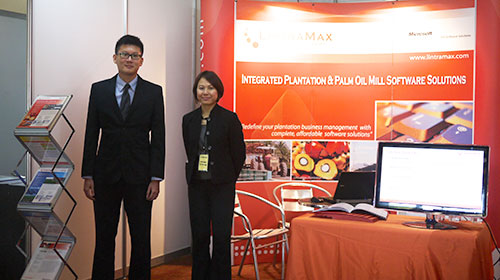 LintraMax to Showcase Latest Palm Oil Mill Management Software Solution at POMREQ 2010
KUALA LUMPUR, 2 July 2010: The National Seminar on Palm Oil Milling, Refining, Environment and Quality (POMREQ) is a series of seminars organised specifically for the Malaysian palm oil industry. The key purpose of POMREQ is to showcase new innovations and technologies, and exchange ideas and concerns for the development of the industry.
For this year's POMREQ, the areas of focus are:
Palm Oil Milling Technologies
Palm Kernel Oil Production Technologies
Green Production Technologies
Refining Technologies
Quality Assurance
Safety, Energy, Sustainability and Environment
Biomass Utilisation
Held in Magellan Sutera Harbour Resort, Kota Kinabalu, this event is an excellent platform to network and explore the latest in technology improvements in the industry and LintraMax will be present at this latest MPOB seminar to showcase the latest plantation management software solution at booth number 5.
For more information about POMREQ 2010 and MPOB, please visit www.mpob.gov.my.
To learn more about the full suite of LintraMax solutions, visit the LintraMax Solutions page.