5 ways to profit from increasing palm oil prices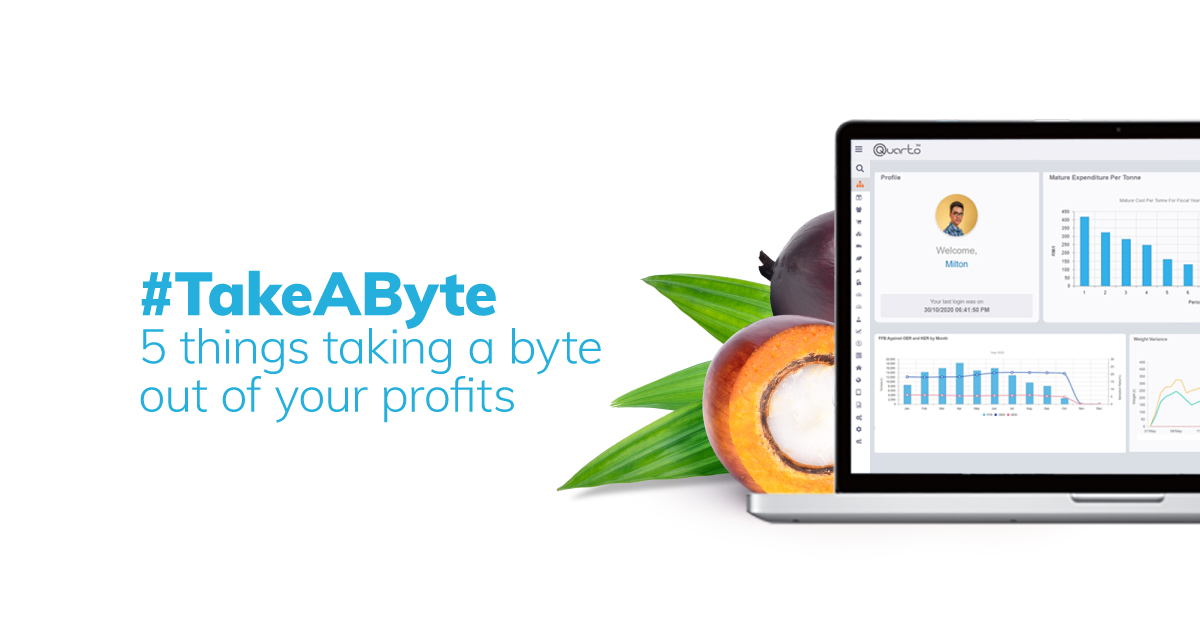 While many businesses are unable to profit from increasing palm oil prices, there are ways to optimise your revenue.
Our team at LintraMax designed Quarto Connect, a mobile app that empowers your estate to produce better results than ever before as decrease in yields is often caused by more factors than just labour shortage.
Uncollected fresh fruit bunches that have been already harvested.
Phantom workers are registered to collect wages.
FFB theft and pilferage due to increasing palm oil prices.
Lack of knowledge on harvester and work gang performance and unable to provide adequate incentives.
No real-time information on estate blocks to strategise and make immediate improvements.
Unevacuated crops can be monitored using Quarto Map.
Phantom workers are eliminated with faster biometric attendance-taking.
FFB theft is minimised due to clear visibility of workers, crops, and processes.
Tracking of top-performing harvesters enables management to reward high performers to do even better.
Near real-time yield information, field issue escalation and expense management on each estate block for decision-making.
Quarto Connect integrates to Quarto to record worker attendance, compute checkroll, and capture and transform fieldwork, field upkeep, and harvest data straight into actionable insights. With technology, agriculture business can improve oil palm
yields and by-products by up to 23%
. Why wait?
Let's have a chat
on how we can improve your business operations.