3 Technologies Malaysian Agriculture Should Implement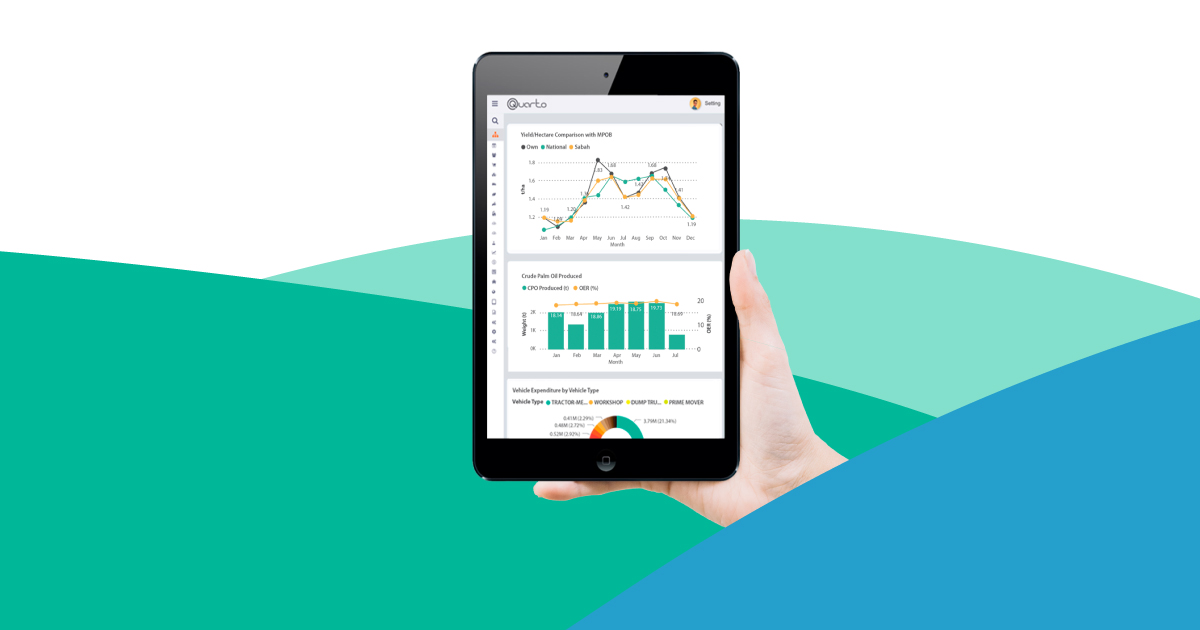 The adverse effect the pandemic has on the world's economy is already well-known to the public. With new variants emerging, disrupting businesses across many industries, there is always an urge for the agriculture industry to adapt modernisation and technology. 
Chief Statistician of Department of Statistics Malaysia emphasized that a resolute push into modernisation would immensely benefit the agriculture industry.
He claims that modernising agriculture would result in a healthy potential source of employment opportunity and a strong increase in capital investment. 
With some countries in Southeast Asia also developing keen interest in smart agriculture and sustainable farming, it is vital for Malaysian agriculture players to take action.  
Capturing Data with Internet of Things (IoT)
Implementation of IoTs is a big part of modernising the local agriculture sector. That is why the government has made the attempt to ease local agriculture players into modernisation through Budget 2022.  
The most indispensable aspect of IoTs in capturing data is its speed. IoTs would make the process of capturing data more efficient and less time-consuming. 
For example, implementation of sensors would help farmers to monitor their crops and the current climatic situation around their farms. Meanwhile, agriculture drones deployed in plantation fields and estates would help in providing live mapping, geo-tagging, and live images of crops. Therefore, plantation owners and managers would be able to strategise and react accordingly to different emerging situations.  
As a result, a comprehensive data library would be available for the plantation organisations to access, and they would gain better control over their estates.  
Reporting Data with Management Software
One of the most prevalent issues in agriculture is the heavy tasks of daily record-keeping, which is time-consuming and exhausting. This makes a one-in-all management software crucial for agriculture players.  
A management software would easily secure and manage the data captured by IoTs. Even non-agricultural data regarding accounting, sales, and inventory management could also be stored in a management software.  
This would provide easy navigation between all the relevant data and automate all record-keeping of plantation's daily operations. As a result, a farm managers can effectively boost productivity of the fields and estates in a time-saving and cost-effective manner. 
A mobile solution would also work like a charm for managers. Having on-the-go access to data (especially a cloud-based system) would assist them in making informed decisions at the right time.  
Analysing Data with Analytics
At the end of the day, all these data captured and reported are there to assist plantation operators in making better decisions for their units of operation, be it estates, farms, or even mills. The implementation of analytics in agriculture would help in making sense of all the data. A good analytics application would be able to: 
Generate quick insights based on the data gathered

Discover new trends that may improve daily operations efficiency

Manage data blind spots and track unwanted or hidden expenses 
Data analytics would be the finishing touch of a well-devised modernisation strategy for local agriculture players. This chain of capturing, reporting, and analysing data would greatly help local agriculture players to make more timely informed decisions based on real-time data; eliminating time-consuming operations that would adversely affect productivity and efficiency.  
Be part of the transformation! If you are interested to know more about smart agriculture, let's have a chat!