6 Ways a Digital Platform Maximises Your Agribusiness Productivity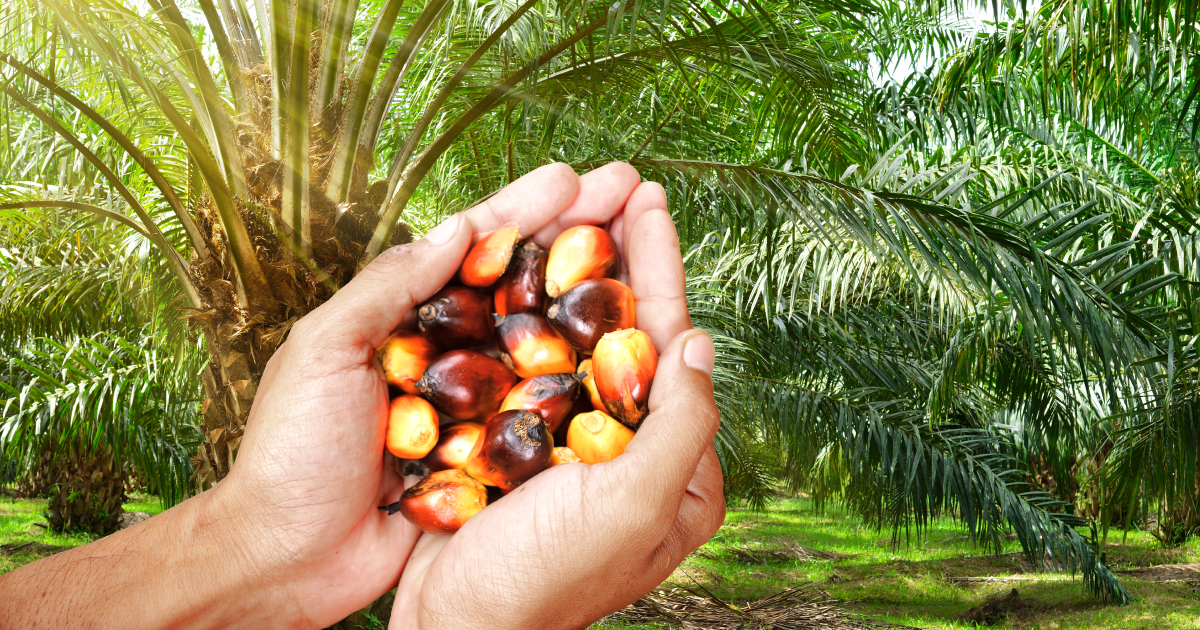 Recently, chilli farmers in Kuala Langat saw encouraging outcomes with the adoption of digital technologies at their farms. Their productivity and income improved by over 20% and operational cost reduced by over 30%. With Malaysia's growingly robust agritech scene, more and more startups are emerging to address the digitalisation needs of local farmers and plantation owners.
Most of these startups offer tech-based services for the farming and plantation industry, such as drone, remote sensing, and indoor vertical farming technologies. Others function as online retailers and digital marketplaces for farming products.
In agriculture, the potential of digital technologies is wide-ranging, from IoT and sensors to automated agri-systems. These technologies, as well as smart farming practices, make a significant difference in operation efficiency and productivity.
In this post, we look at 6 areas of agriculture and the types of digital technologies these areas can benefit from.
Harvesting activities
Evidently, harvesting activities make up a large portion of the operations in farms and plantations. Lots of moving parts go into the stages of planting up until harvesting.
The Quarto Connect mobile app provides complete 360° in-the-field process visibility for harvesting activities. Quarto Connect supports both online and offline modes, with data syncing capabilities to Quarto. This function works best for plantations that usually have zero or minimal online connectivity.
With the app, plantation supervisors can perform worker muster call and record data related to harvesting, evacuation, and despatch. The app also caters to inspection and rating of field works and crop quality, 
In Quarto, managers can then use Quarto Connect's data to identify, report, communicate, and escalate operational matters to solve problems, make changes, and take preventive measures.
Workers
There's no agriculture without manual labour. Digital solutions catering to the effective management of workers are plenty in the agritech market.
For one, biometric worker attendance has almost replaced traditional paper-based timesheets. Supervisors can monitor unusual attendance behaviours more easily and even retrieve historical attendance data to calculate incentives for turning up to work!
Quarto's integrated Checkroll module auto-calculates worker wages based on the biometric attendance logs. The system also takes into consideration factors like piece-rate, shift, and overtime work.
With e-wallet integration, management can then transfer the wages to unbanked workers 100% digitally. No more inconvenient cash-in-hand payments with no detailed records of transactions.
Machinery and vehicles
Most of the operations in agriculture require workers to operate machines and vehicles. Therefore, maintenance and upkeep of these equipment is part and parcel of the business.
With a digital management system, farm and plantation operators can keep track of costs related to purchase and maintenance in addition to expenses and budget.
With a catalogue of all owned vehicles and machinery tracked into the system, managers can make decisions whether the new Superbull mini tractor is worth purchasing. Or, will the purchase of additional Caterpillar wheel loaders prevent overspending.
Estate blocks
Large-scale estates are made up of vast lands that are divided into smaller manageable blocks. Farms have greenhouses and open fields may also be managed as blocks.
Integrating a mapping solution allows managers to centrally manage blocks with high-resolution drone imagery for aerial visualisation and analysis. As a result, they get better harvesting insights and understanding on how to make the most of resources right in front of their screens without having to go on-site!
With integrated mapping, they also get to:
compare block production levels to historical data
prepare and plan for replanting
identify location and extent of crops for yield forecasting
respond to crop backlogs, and
make informed decisions around changes, expenditure, inspection results, and more
Mill data management
Past the estate stage, crops are despatched to the mills for processing. These processing mills too can benefit from digital technologies. Apart from the adaptation and integration of smart machinery and computerised processes, automated data management is key to improving mill productivity and efficiency.
Digital technology integration at a palm oil mill, for example, could be the implementation of a weighbridge management system (WMS). WMS records weighing transactions and generates weighbridge tickets containing tonnage, driver, and vehicle details.
The native integration of Quarto's WMS with Quarto means that both systems sync which each other so that transactions entered in one system is reflected in the other.
Details of the weighbridge transactions are presented in the Daily Production Report automatically when syncing is complete. Managers use the report to assess production performance and identify needs for optimisation.
Head office operations
The head office controls procurement, asset management, and overall accounting, among others. Thus, head office staff must have visibility into all operations across the farms, nurseries, estates, mills, and any other subsidiary units under the head office.
An integrated data management system like Quarto can trace every data entered into the system to its granular level. Also, purchase orders, requisitions, receipts, invoices, payments, and other documents associated with transactions have multi-level approvals and alerts for better visibility.
Quarto's reporting feature consolidates and presents the data into hundreds of user-friendly reports. With the analytics module, interactive dashboards with visual indicators of key production indicators enable collaborative analysis and dissemination, to make timely strategic decisions.
"Since implementation, Quarto has reduced interdepartmental bottlenecks from estates, to mills, and the HQ. Quarto has increased our monitoring ability while lowering risks of human errors and tampering." – Head of Department, Admin & Finance, Kretam Holdings
If you're in agribusiness and looking to digitalise your data processes with Quarto, contact us today!