Malaysia Agriculture 4.0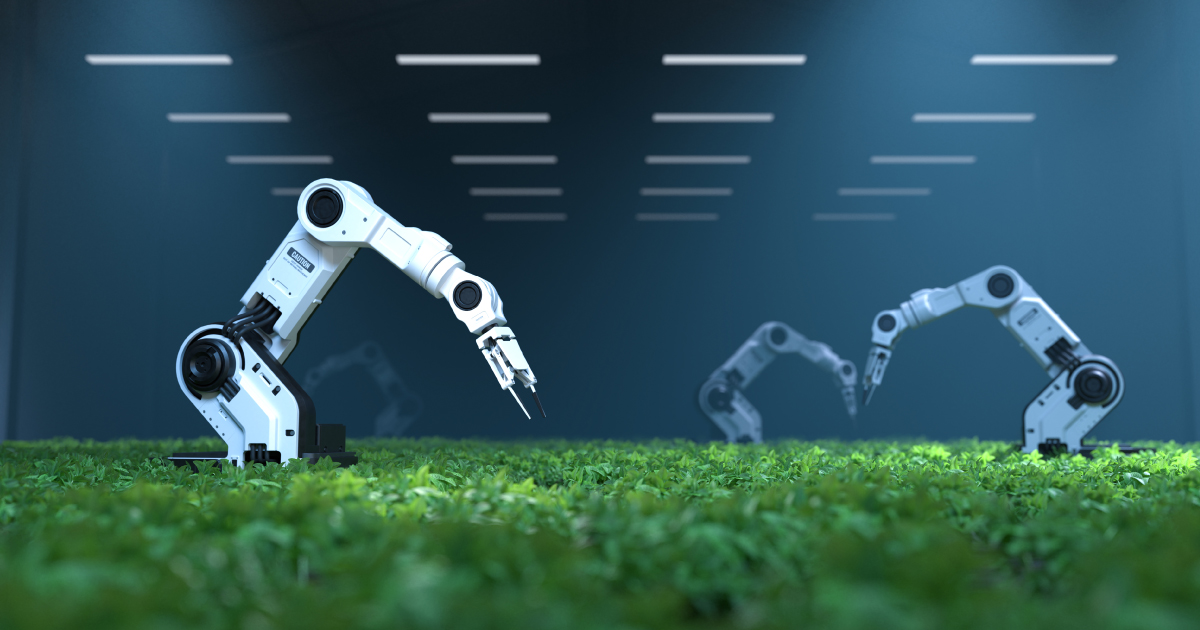 Realising Agriculture 4.0 is not without its challenges. For one, the industry is still very much dependent on manual labour. Shortage of manpower coupled with productivity issues has been a long-standing problem hampering the industry.
Border closures and trade restrictions caused by the pandemic has impacted supply and production of crops. However, it has also resulted in technology acceleration.
There is an apparent push for even better technology to cope with the disruption. For technology players, this has been a welcome sign as we ease into the post-pandemic recovery stage.
Quoting Malaysian-German Chamber of Commerce and Industry (MGCC) CEO, Daniel Bernbeck, "Intelligent technologies go a long way in elevating competitiveness within today's digital economy. By becoming intelligent enterprises, businesses can 'do more with less', deliver best-in-class customer experience, and build resilient supply chains."
To maintain the forward momentum, public and private agencies are addressing measures to step up agriculture modernisation in the country. Thus, guaranteeing Malaysia's food and innovation security with agritech.
In this post, we explore key business considerations to drive Agriculture 4.0 forward in line with Malaysia's 12th National Plan.
Initiating agritech one step at a time
In the early stages of agriculture digitalisation, businesses planning to invest in technology should "test the waters" using baby steps. This is obviously the most ideal approach to business development.
Of course, what is considered a baby step may differ from one organisation to another. Moving your agriculture business to the cloud is one such way to get a data management head start, especially in a data-driven business such as agriculture.
Another good start towards Agriculture 4.0 is with the Quarto cloud plantation management platform. Quarto integrates your siloed systems and connects your fragmented processes.
Starting with the right step could guarantee your business is on the right path. The key is planning. Agriculture businesses leveraging on digital innovation can then treat it as an "incentive" to progressively continue their digitalisation strategy. To do so, they could adopt more advanced technologies based on their business needs.
Building a strong data strategy
What is a Data Strategy?
Simply put, a data strategy "aligns your business plan and priorities with your technology strategy." – IBM Garage Methodology
In order to align your business plan and priorities with your technology strategy, your will need to tackle 5 core data strategy components: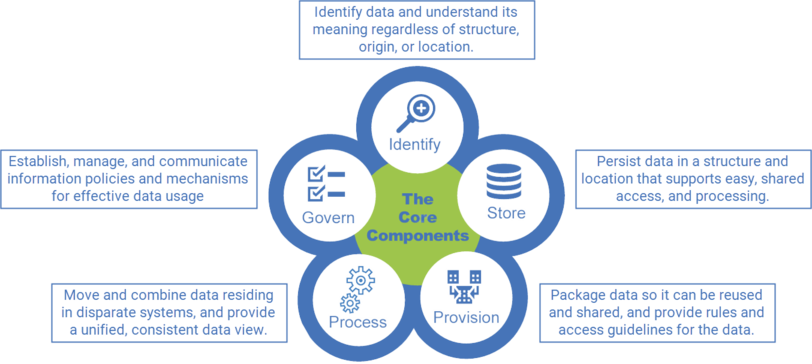 Note. Adapted from: Sas.com. 2022. The 5 Essential Components of a Data Strategy. [online] Available at: <https://www.sas.com/content/dam/SAS/en_us/doc/whitepaper1/5-essential-components-of-data-strategy-108109.pdf>
Integrating management solutions to support your data strategy
Data-driven technology is bound to become increasingly engrained in your operations. It is impossible to run a business, let alone create a data strategy, without some sort of data collection and processing. In farming and plantations, a clear data strategy must take into consideration all aspects of the business, including operational and financial performance.
In keeping with Agriculture 4.0, your business will require a data landscape that will facilitate better management and decision-making. The Quarto platform encapsulates the 5 data strategy components to simplify your plantation management and improve outcomes of your agriculture business in terms of productivity and profitability.   
Alas, if you do not have the logistics to undertake data strategy measures internally within your organisation, you can work with tech providers specialising in data science and business intelligence to pull out the most of your data.
You set the rules of data ownership and define the KPIs to measure at your plantations or farms. And they'll provide you the means to take control of your data!
Preparing your people with Agriculture 4.0 technology
While your agriculture business can prosper with smart technologies, what's more important is having "smart" people operate these technologies.
World Economic Forum's Future of Jobs report that 50% of all employees will need reskilling by 2025, as adoption of technology increases. As such, implementing Agriculture 4.0 technology will also necessitate equipping your people with digital knowledge and skills.
After all, the users are the driving forces behind the success of a technology, and there is a critical need for skilled resources to manage complex systems and data. This will entail upskilling / reskilling existing workers and hiring digital talents who have a solid foundation of the systems and technologies in place.
Stabilising online and offline connectivity
As 5G services are made available all over Malaysia, agritech providers must successfully bridge their systems to 5G. They must optimise 5G-ready technologies for agriculture industry IoT applications and infrastructures.
However, a well-rounded digital agriculture platform must be flexible enough to support unreliable or non-existent internet connectivity, too. This is especially important when creating a digital environment in remote places such as a plantation estate.
As opposed to having a digital platform catered to the latest technology standard for online / offline connection, the platform could also be focused on parts of the agriculture supply chain. This could be at the production phase (estates and farms), the processing phase (mills and refineries), or at the head office.
Apps and mobile devices that support online-offline mode used in agriculture operations, such as the Quarto Connect app, enables efficient data capture. In-the-field supervisors get the simplicity and convenience of offline mode forms with data synchronisation to the web when online.
Forging connected relationships between agriculture and tech players and within teams
A lot of work needs to be done on the ground to identify challenges and needs of industry players and businesses in the agritech space. Strategic relationships that expand beyond existing channels that cross states, functions, and industries is key to innovative success.
To move in tandem with Agriculture 4.0, businesses in need of support, especially post-pandemic, could seek out assistance such as targeted grants, schemes, incentives, and programmes that can help them stay on course towards their Agriculture 4.0 goal.
On the national front, the Ministry of Plantation Industries and Commodities (MPIC) established the 10-year National Agricommodity Policy (DAKN 2021 – 2030). One of its key focuses is active public-private partnerships to generate ideas for agri-commodity technological development.
Apart from that, Malaysia Research Accelerator for Technology and Innovation (MRANTI) is opening an IR4.0 hub serving as a learning and development centre to advance Agriculture 4.0 locally. Its aim is to encourage experiments and collaboration among innovators and tech players in the country.
But fundamentally, propelling your agriculture business must start with internal collaboration.
Just like the Quarto management platform, which allows you to collaborate and connect wherever your workers, employees and managers are. It facilitates end-to-end teamwork, collaborative decision-making, and improved information sharing. As such, you not only get to digitalise your agriculture business, but improve employee experience and drive success!
Want to know more about the Quarto plantation management platform and how it can help your business' Agriculture 4.0 journey? Let's have a chat!