Palm Oil: Exports, Labour & Local Demand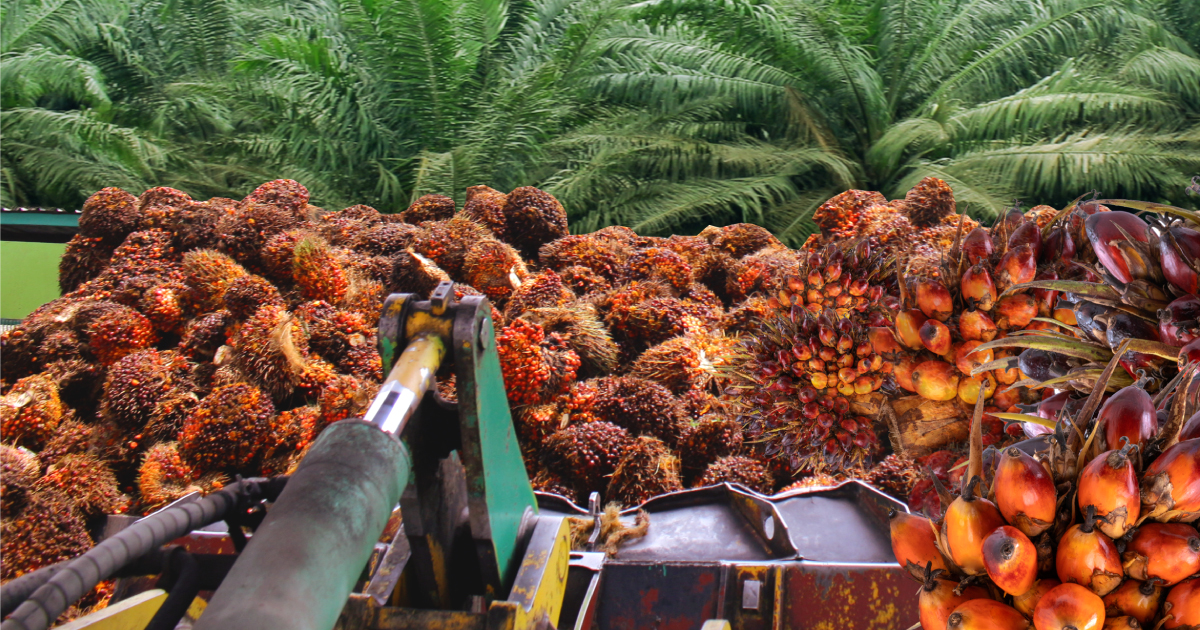 In the first four months of 2022, Malaysian crude palm oil (CPO) prices reached a record-high average of RM6,300 per tonne.
Recent happenings globally and locally contributed to the production and supply disruption, which then caused the prices to soar. However, many local plantation companies failed to fully capitalise on the high CPO prices.
Let's take a look at what's being done to cash in on rising palm oil prices and revive the industry.
Exports
As the world's second biggest palm oil exporter after Indonesia, Malaysia will likely cut palm oil export tax by half amid a global supply crisis.
The Plantation Industries and Commodities Ministry proposed this move to help fill the global edible oil shortage. This temporary measure will see an export tax cut of 4% to 6%, from the current 8%.
Based on latest Malaysian Palm Oil Board data, processed palm oil made up 78% of Malaysia's exports in the first four months of 2022, and CPO exports accounting for 22%. Ivy Ng, CGS-CIMB Research regional head of plantations says that the export tax cut is unlikely to cause a significant shift among plantation companies.
She added that this move might result in Malaysia's CPO becoming more competitive in the short run. Therefore, it could be "slightly positive" for upstream players. They could see a possibility of higher exports to major importing countries such as India and China.
Labour
The biggest challenge facing the palm oil industry is labour shortage. Industry sources say there is a short of 70,000 to 100,000 workers, or even more.
Malaysia failed to capitalise on opportunities to expand its market share because of the two plus years of border curbs. Malaysian Palm Oil Association (MPOA) CEO, Datuk Nageeb Wahab noted that while usual harvesting intervals took 10 to 15 days previously, now 30 to 40-day intervals have become a norm.
In the meantime, oil palm plantations are still waiting for the 32,000 migrant workers due to arrive in May and June in batches.
With the acute labour shortage prolonged, the Government is urging plantations to shift to agritech. Also, the plantation industry is trying hard to incorporate automation. Terrain limitation, however, is a major reason the industry is still highly dependent on physical labour.
Rajendran Irusan, Incorporated Society of Planters CEO quotes, "Even though there are fertiliser spreaders, mechanisation, and harvesting machines, the landscape in Malaysia, which is hilly and uneven, poses a hindrance."
Local Demand
In theory, there's way more than enough palm oil to meet local demand. So, why has Indonesia decided to ban exports of certain palm oil products? They simply want to send a message that supply must reach the domestic market first and at affordable prices. Following the ban, industry players urged the Malaysian Government to protect local consumers and to ensure local supplies are not affected.
Malaysian Muslim Restaurant Owners Association (Presma) president Datuk Jawahar Ali Taib Khan expressed worry. He feels that local consumers would end up paying higher prices for food. In fact, palm oil exporters and manufacturers focusing on global exports might reap a windfall from the Indonesian ban without considering local demand.
The Russian-Ukraine tension also adds risk to global food security, and food prices are likely to remain high. In the World Bank's April 2022 Commodity Markets Outlook, prices are expected to remain at "historically high levels" through the end of 2024.
Solution for production, the Quarto plantation management platform
So, how can plantations overcome these constraints on production and supply? One way is by introducing productivity tools to maximise efficiency. The Quarto platform is one such solution. It is designed to boost your plantation business efficiency with data automation.
Remotely monitor yield and production output with Quarto, and make optimisation decisions for your plantation processes to reduce costs. Also, you get to intercept problems at your plantations in near real-time and resolve them as quickly as they emerge.
Want to know how Quarto can help your plantation towards better profitability and sustainable growth? Schedule a consultation with us!