The NOW in Palm Oil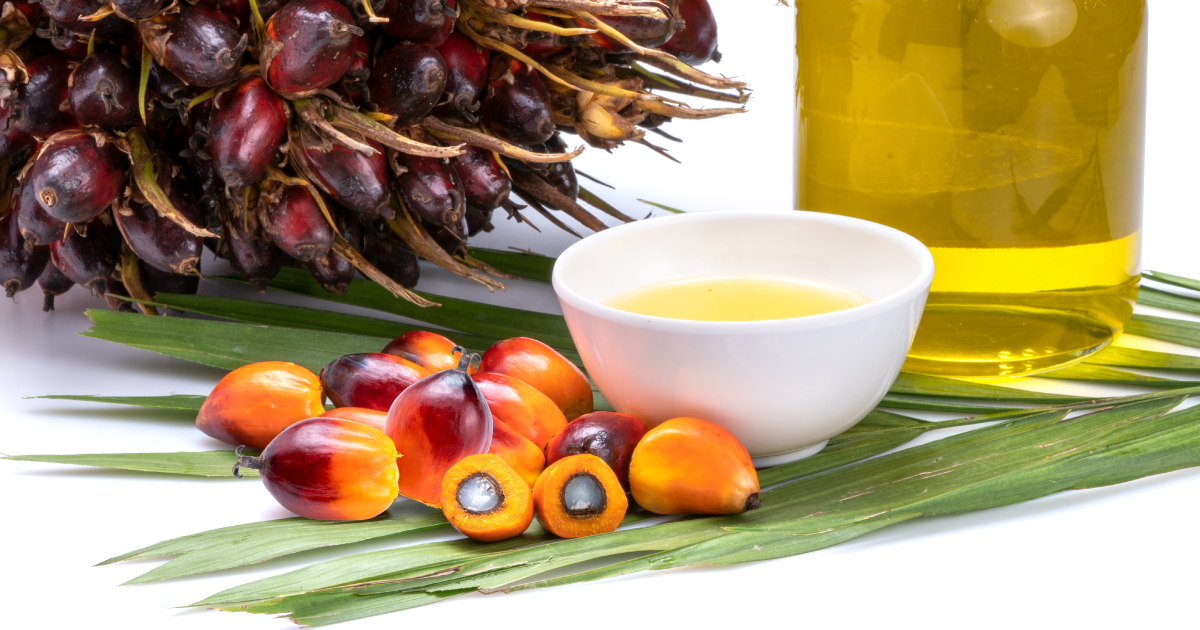 Here are some of the key factors steering the Malaysian palm oil industry today.
MPOB's development strategies for National Agricommodity Policy 2021-2030 (DAKN 2030)
This recently launched policy aims to further enhance the socio-economic development of about 1.3 smallholders around the country. It is also projected to create over a million jobs for Malaysians.
The Malaysian Palm Oil Board (MPOB) is looking to implement sustainability and productivity strategies in line with this policy.
Sustainability
MPOB reports that 95.56% of the nation's oil palm planted area is MSPO-compliant as of 31st January 2022.
Focus on good agricultural practices for sustainability in terms of pest and disease control, fertiliser application, harvesting, and field management.
Productivity
Technology adoption for upstream and midstream segments in the palm oil supply chain.
Upstream – Intensified research to automate and mechanise field operations through joint public-private efforts.
Midstream – Focus on technologies to automate plant-wide processing, quality control, fresh fruit bunch (FFB) grading, and waste management at the mills.
Record high palm oil prices
Palm oil prices rose significantly during the last two years due to the pandemic. The prices went higher following the Russia-Ukraine conflict.
While the conflict disrupted global supply of sunflower oil, demand for palm oil increased, which caused the "runaway" prices. As of April 27, palm oil prices hit RM7,520 per tonne! In fact, all major edible and mineral oil prices have soared to multi-year or all-time highs in 2022 amid supply and demand imbalances.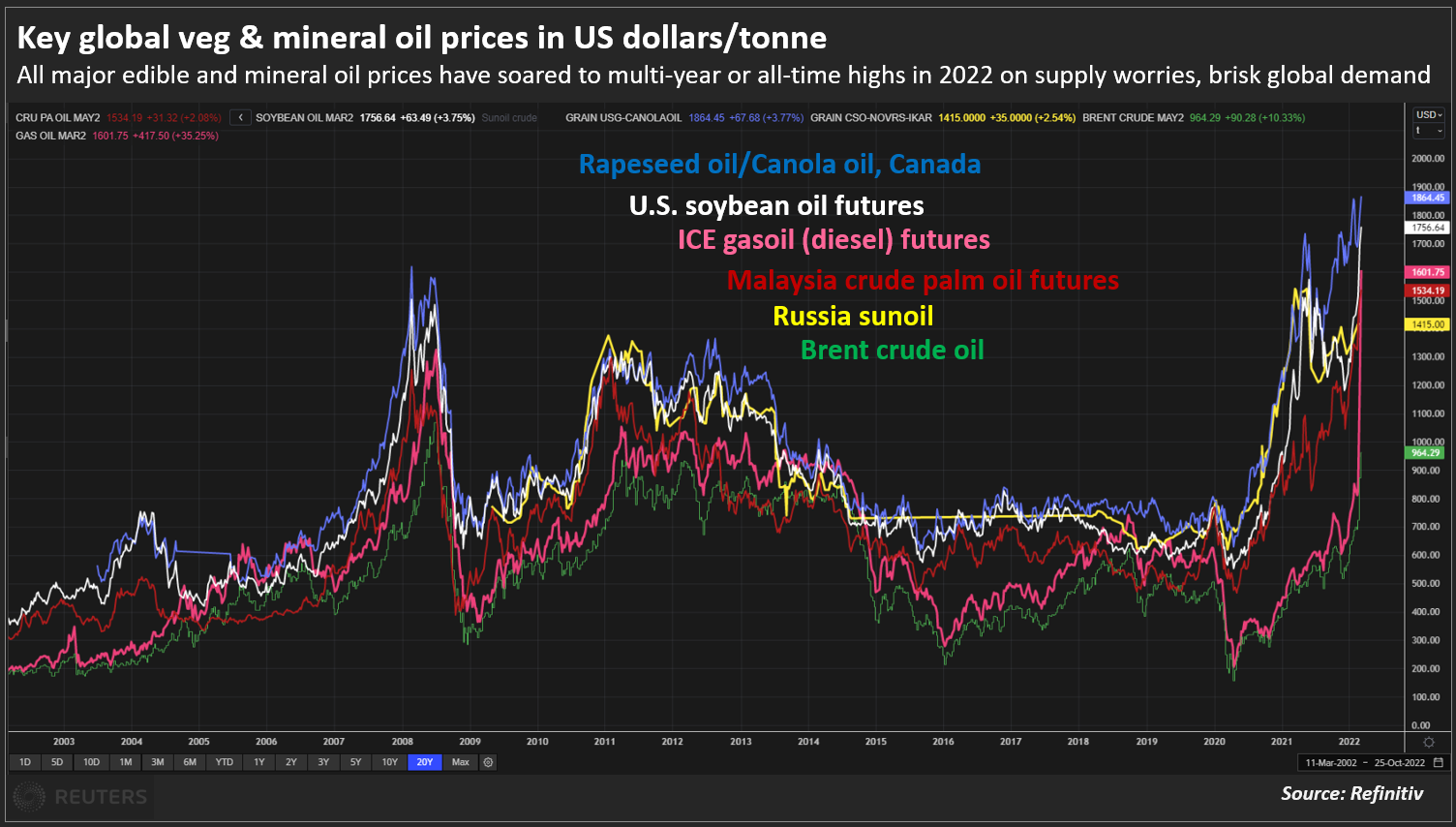 Note. Reuters. (2022). Major edible and mineral oil prices 2022. Palm oil prices set for new record highs in coming months – analyst Fry. Retrieved April 28, 2022, from https://www.reuters.com/business/energy/palm-oil-prices-set-new-record-highs-coming-months-analyst-fry-2022-03-09/.
Leading agriculture and palm oil analyst James Fry estimates locally-delivered crude palm oil prices to range between RM6,600 to RM8,100 a tonne until July 2022. Prices are expected to ease down in the second half of the year, when supply builds up and demand reduces.
New minimum wage policy
The Government's decision to increase minimum wage from RM1,200 to RM1,500 effective May 1 have been met with resistance by private palm oil companies.
While bigger plantation companies have stated their support for the new wage order, small-scale estate owners and smallholders feel this move will hinder recovery efforts, especially because it's too soon after the pandemic.
Sarawak Oil Palm Plantation Owners Association (Soppoa) CEO, Dr. Felix Moh said "Despite the high palm oil price, input cost like fertilisers and chemicals have increased by 100% compared to last year. On top of that, all plantation operations are running at less than 50% capacity as there is no improvement on labour intake."
The new minimum wage policy will certainly impact the cost of production in plantation estates. For one, high reliance on labour means plantation managers must readjust harvesters' hourly and daily rates. They will also need to revise previous benchmarks used for the calculation of wages.
Indonesia's edible oil export ban
Indonesia's decision to put a blanket ban on palm oil product exports surprised global markets. This came following domestic shortage of cooking oil, as a way of "food protectionism".
Experts say this ban indicates a win for upstream players in the Malaysian palm oil industry. However, can Malaysia rise to meet global palm oil demand after this ban takes effect on April 28?
As preparation, Malaysia Palm Oil Association (MPOA) CEO Datuk Nageeb Wahab stated that the Human Resource Ministry will lead a special task force to oversee the fast-track hiring of foreign workers. The Government has also promised to expedite the arrival of 32,000 foreign workers for the plantation industry.
Minister of Plantation Industries and Commodities Datuk Zuraida Kamaruddin assured that we can fill the gap, by amping up production. Palm oil companies stand to benefit from digitalisation, by implementing smart management tools and performance-measuring solutions.
One such solution is Quarto. The Quarto platform automates your plantation data, allowing you to manage your plantation's output and costs with better decision-making so you can achieve your production goals.
Schedule a free consultation with us, and discover how Quarto can help "amp up" production at your plantation!